UVA At UCLA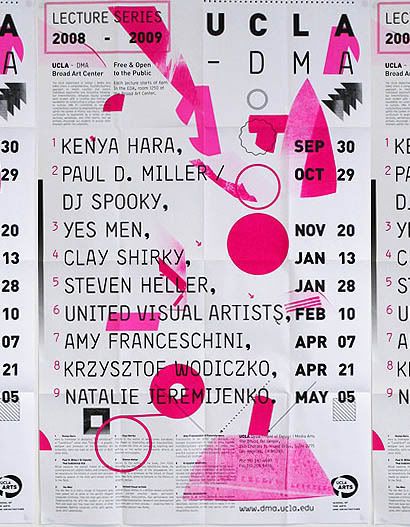 [ English ]
This sounds really interesting!,
United Visual Artists
Matt Clark and Chris Bird will be presenting an overview of the practice's process and development on
February 10th 2009
at UCLA's Department of Design | Media Arts (DMA).
Looks like its open to public.
[ Castellano ]
Los Ingleses Matt Clark y Chris Bird, de
United Visual Artists
daran una presentacion sobre proceso y desarollo este
10 de Fabrero del 2009
en el departamento de Diseno y Artes Mediaticos (DMA) de la UCLA. Parece que esta abierto al publico.
Labels: Events, OpenFrameworks, UVA